About MEC
MEC is a brand of high-tech SMD quartz crystal resonators and quartz crystal oscillators, which are widely applied in different fields of industry and are the essential components in many electronics like computer and computer network peripherals, wireless communication, mobile photo, vehicle phone, GPS, digital audiovisuals and remote control devices. We have over 20 experiences in crystal resonators and oscillators production. MEC provides full assembly lines of different types, angles, cutting shapes and frequencies. MECíŽs quartz resonators and oscillators are produced in wide variety of models, types and encapsulation forms.

Our factory was set up in Dongguan. As its establishment, advanced equipment and high-quality raw materials were introduced. MEC always strengthens itself by acquiring latest trend of new technologies and innovating new products so as to keep the leading position in industry.

MEC gives weight to product quality. All of the products are produced under IEC Standards, and they will undergo a serious of quality control procedures and will only be delivered if all of the quality control procedures were passed. MEC has passed several authentications, including ISO9001 Quality Management International Standard, ISO14001 Environmental Management Standard, TS16949 Quality Management International certification in automobile industry, QC080000 IECQ HSPM and SGS CE ROHS.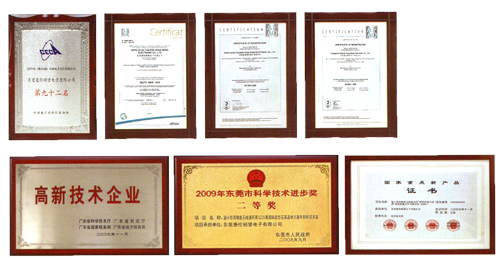 Quality is the foundation of our development!
Regular working procedures,
Introduction of ISO quality system,
Quality concept is rooted in every detail of design, procurement and manufacture.